Posted on 23rd Apr 2014 @ 6:55 PM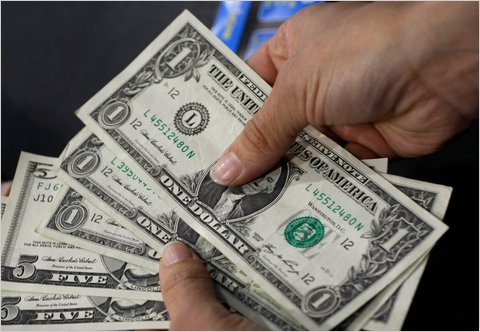 Image Credit: NYTimes.com
MONEY EXCHANGE:
Credit cards and debit cards are very useful for cash advances. Visa cards are the most widely accepted cards. While ATMs are widely available, there are no guarantees that your credit or debit cards will actually work in the Caribbean. Check with your bank. You should be aware that to purchase products or services on a credit card, a fee of 5%-10% sometimes applies. Do not rely on credit or debit cards as your only source of money. A combination of U.S. cash and cards with travellers cheques as backup is best. Always take more, rather than less, as you don't want to spoil the trip by constantly feeling short of funds.
CURRENCY EXCHANGE TIP:
Please be advised that slightly torn notes, notes that have been heavily marked or are faded may be difficult to exchange. It is best to bring notes in fairly good condition, in denominations lower than 100 USD (or equivalent).
As currency exchange rates can fluctuate often we ask that you refer to the following website for daily exchange rates: www.xe.com
TIPPING:
It is customary in the Caribbean to tip service providers such as waiters, at approximately 10%- 15%, depending on the service. Tipping is an expected - though not compulsory - component of most tour programs and an expression of satisfaction with the persons who have assisted you on your tour. Although it may not be customary to you, it is of considerable significance to the people who will take care of you during your travels.
Recommendations for tipping drivers and local guides would range from $5-10 USD per day, depending on the quality and length of the service.